Today, I attended
Get Motivated
at the First Niagara Center, and I have to say that it was surprising (in a good way). I had expected a big sales pitch that was short on content, but all of the speakers had something of value to share, and workshop sign-ups were limited to ten-minute breaks.
If you couldn't make it or just need a refresher, below are some highlights from the event.
Be Prepared – Joe Montana
Former quarterback for the San Francisco 49ers and Kansas City Chiefs, Joe Montana believes that preparation is the key to success.
Growing up, he and his friends made a game out of throwing footballs at neighborhood cars, a sport that earned him a police escort home.
His training paid off when David Letterman challenged him to throw a football through the window of a passing taxi. Montana rose to the occasion, and when asked why he looked like he'd just won the Super Bowl, Montana replied that he planned to call his dad, and ask, "Remember when the police brought me home?"
Take Risks – Steve Forbes
Publishing executive Steve Forbes learned from his grandfather that sometimes you have to do things a little differently to get ahead.
An immigrant from Scotland, B.C. Forbes set out to be a business writer but couldn't find a job. He offered to work for an editor for free for a few weeks, on the condition that he be offered employment if his performance was satisfactory. Not only did Forbes get the job, but he used an alias to land a second job with a different editor. The two editors later debated who had the better business reporter, unaware that their reporters were actually the same person.
Keep Trying – Steve Forbes
Success taking a little longer than planned? Steve Forbes said that "it's not over until it's over," citing Steve Jobs, who at the age of 30 was fired by his own company, only to return and rebuild it into the icon that it is today.
Ray Kroc sold milkshake mixers in California when he was in his 50's. Wanting to expand his milkshake business, he purchased the McDonalds fast food chain in the 1960s.
Look Outside of Yourself – Krish Dhanam
"You will never find a happy person who is self-involved," said professional speaker Krish Dhanam.
He recommends that you give more than you have and be generous in spirit in order to find happiness.
Manage Your Own Investments – Phil Town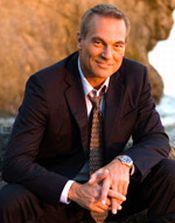 Millionaire Phil Town started out with $1,000 and made $1.4 million in five years. He did it by managing his own funds.
"You get nothing from professional fund managers," he said.
Why? Fund managers are unable to wait for a bargain, can't buy a small number of stocks and can't use risk-reducing strategies.
Town has developed a training course and online tools to minimize risk and maximize return.
Be Early – Marcus Luttrel
Texan native and former Navy SEAL Marcus Luttrel recommends that you always be at least 15 minutes early for any appointment. "Be 15 minutes early – that's on time," he said.
Do It – Bill Cosby
Bill Cosby quoted a James Brown song to drive his point home that actions get results.
"You're not going to get rich giving your idea to somebody else. You see it on Judge Judy all the time," he said.
"Whenever you think something is wrong and something is needed, do it! You're the reason you're not succeeding. Stop blocking yourself with the negative."
As Cosby wrapped up his speech, audience members begged him to stay, saying "We love you!" Cosby replied, "If you love me, when I come back to town, you'll be thousand-aires."
So do it!
Turn Off the TV – James Smith
Real estate investor James Smith is no friend of the TV. He said, "You're watching TV because you're checked out of life. Shut off the junk you watch on TV. Focus on the things that matter."
Don't Mistake Money for Happiness – James Smith
If you think that money will make you a happier person, you might be disappointed. Smith said, "Some of the most miserable pukes I know are wealthy."
Be Kind – James Smith
"Be careful who you blow off," Smith warned. "The way that you treat people is what you're going to get."
And don't get down on yourself or others because of a job title. "A living is what you make, not who you are. Be your own fan."
Make Good Use of Your Time – Steve Wozniak
Apple co-founder and engineer Steve Wozniak said that when he and Steve Jobs created Apple, his skills were entirely self-taught. Everyone learns the same things at school, Steve said, but it's what you do on your own time that can lead to your creativity.
Solve Problems – Adam Markel
If you're not happy with what you earn at work, professional speaker Adam Markel has a solution: solve more problems. "You're a professional problem solver. If you're not earning enough money, you're not solving enough problems."
Have Fun – Adam Markel
A former lawyer who worked 80-hour weeks, Adam Markel changed his path in life when he was on the verge of a breakdown. "If you're not having fun, you have to do something else."
Have Resilience – Marv Levy
Don't let mistakes defeat you.
Former Buffalo Bills coach Mary Levy said, "Everything isn't always going to work, no matter how well you plan. How you handle set-backs is important."
Get the Right People Together – Marv Levy
Build your team with the best people. During Marv Levy's time with the Buffalo Bills, they selected players who were intrinsically motivated.
"A good leader gets the right people together – people that know more than he or she does about certain things."
"When you're a leader, it's not just having the right vision, it's having the right people."
Did you attend
Get Motivated
? What did you think of the speakers?